Undefeated Racehorse and Leading Sire
Kantharos rocketed his way to the top of East Coast prospects in 2010 under the Stonestreet silks. He romped to an 11 ¾ length debut win at Churchill Downs, followed by a 9 ½ length victory in the G3 Bashford Manor and a 7 ¼ length win in the G2 Saratoga Special before retiring undefeated to Ocala Stud.
Hall of Fame trainer Steve Asmussen said of Kantharos, "[he] is a beautiful horse with great action and brilliance.  He had limitless potential. He is passing on his superior looks and ability to his offspring and I am very proud of his success."
His success in Florida earned him the title of Leading Sire in Florida by earnings in 2016, with 4 stakes winners and 26 winners of that year. His success prompted a move from Ocala Stud to Hill 'n' Dale Farms in Lexington, where he now stands for $30,000.
"Kantharos' rise to prominence has been nothing short of remarkable," said Hill 'n' Dale President John G. Sikura. "He was an exceptionally promising racehorse who has been siring very precocious, quality runners. An undefeated Multiple Graded Stakes winner at two, he won his three career starts by a combined 28 1/2 lengths."
"He is a very well-made horse who is throwing attractive, athletic runners as witnessed by a $550,000 OBS March two-year-old. One of his most appealing qualities is his ability to vastly move his mares up. Bill Oppenheim described him as the 'best value on the planet'."
Kantharos' progeny have proven to be both versatile and venerable. Of his seven graded stakes winners to date, all seven raced as four-year-olds, with several racing on at five and six. World of Trouble conquered G1 races on both turf and dirt during a career in which he amassed $1,263,300 in three seasons at the track. G2 winner Bucchero raced as a six-year old, adding a second victory in the G2 Woodford Stakes at Keeneland to his impressive resume.
Racing Info
Raced by:
Stonestreet Stables
Racing Achievements:
Multiple Graded Stakes Winner
Career Earnings:
$ 185,213
Summary Race Record:
3 starts: 3/0/0
Stakes Performances:
Win: G2 Saratoga Special S., G3 Bashford Manor S.
Kantharos

Ch, 2008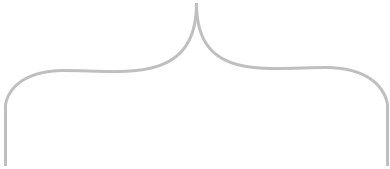 Lion HeartSire
Contessa HaloDam
Southern HaloDam Sire